Welcome to Good News Film Reviews.
This site launched on June 26, 2007 as a means for film critic to reach out to his fellow Christians and provide them direction on which films were worthy of their time. Nehring had been writing movie reviews on his personal blog Nehring the Edge since 2004. While he found some success and readership during those years, Nehring also experienced dwindling interest in his writing. At the same time, he began to notice that "Christian culture" was on the rise. Passion of the Christ had already made its impact on the industry and "Christian film" was starting to take off. To Nehring's horror, Christian film was finally becoming more mainstreamed while at the same time becoming less artistic. In other words, there was more Christians making worse films.
Not good.
Taking on the manta "We do not glorify God by making crappy movies", Nehring turned his sharp, frank reviews towards the Christian community. He launched Good News Film Reviews to help Christians see the beauty of all cinema and to help them shape their tastes so they can help mold a strong, relevant film movement from our worldview.
On September 20th, 2010, Good News Film Reviews took a dramatic step forward and reopened with a brand new look and a cast of contributors. We are a multi-denominational effort, directed towards Christ and reviving a biblical cultural worldview.
Let's meet the folks who make this site tick:
Christine Hunt
Her favorite story themes are forgiveness, hope, justice, and reconciliation. The themes of justice and hope are central to her current project: writing a true crime story, topic: murder and attorney malpractice involving three of the ten largest law firms in Minnesota.
When she's not writing, she loves to travel with her husband and play with her grandsons. Christine currently resides east of the Twin Cities with her husband, her mom and dad, and her son recently returned from the Marine Corps with service in Iraq-—no pets, though; she's got all she can handle.
You can also find Christine's writing on her site
http://reasonablehope.wordpress.com
Jeff Burton
He has forgotten more about the Stellar Sea Cow than most mortals will ever know. His one great wish before he dies is to see a full-length feature film treatment of these lovable animals and their tragic story.
Julie Davis
Julie blogs at
Happy Catholic
, where she is not always happy but is always happy to be Catholic.
She loves good stories and never more than when they are told in the movies. She also enjoys arguing with Scott Nehring about why he is wrong.
Lindsey Dunn
Her reviews can also be found on
http://www.associatedcontent.com/user/796392/lindsey_dunn.html
Wayne Johnson
Check out Wayne's site at:
http://newdiscoursesonart.blogspot.com
Scott Nehring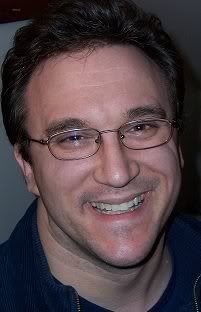 Scott Nehring is the owner and editor of
Good News Film Reviews
and has been a film critic since 2004.
Scott's reviews have been published on a number of websites from the United States, Australia and India and have appeared on the websites for Reuters,
USA Today
, FoxNews,
Chicago Sun-Times
and a variety of local news stations across America. Scott also contributes at
ChristianCinema.com
and
Catholic Media Review
, where he is the pet Protestant.
In 2010, Scott released his first book
You Are What You See: Watching Movies Through a Christian Lens
(
available here
).