Welcome to the Carnival of Cinema, a weekly display of the web's best film-related posts. Each week we receive submissions from around the world. We ween out the crud and give you the best of the lot. If you're looking for film reviews, commentary on the cinema or industry advice, you've found a new home.
Now that everyone knows what's going on here, let's dive right in. Like everything even remotely connected to film, we are loaded down with
Dark Knight
stuff.
Getting us started talking about Chiroptera Guy is Paul McElligott.
Seeing the film

The Dark Knight

has brought ol' Paul out of retirement.
He writes a review on his site
CELLULOID HEROES
.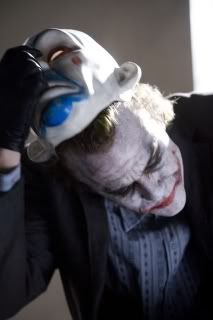 Next, Alexius of
MOVIE MANIA
admits to having a little difficulty reviewing the film. Wanna know why?
Head on over and find out for yourself
.
Ashok tackles the philosophical points of Christopher Nolan's film.
He says "
The Joker gets everything right, even when he lies.
" Click on over to
RETHINK
to read his whole post.
Do you like movie reviews? Do you like cursing? BloggingFun has both for you this week over at
MOVIES, WORK & RANDOM THOUGHT
.
Head on over to read a quick breakdown on the Ba
tman flick.
If you can't just get enough of the man in the black rubber suit and his evil clown nemesis you want to check out
MY TOP TEN's
top ten list of The Joker's best lines.
OK, let's bring all of this about the a mopey superhero chasing after a nihilistic cackle to a close.
Last, but not least, is Scott Davis. Mr. Davis, in light of all of the Batman related marketing and hyperventilating bloggers, provides something a little different.
H
e has a chronology of Batman in film on his site
ZOMBIECHATTER
.
On his site he also the latest news on
Tarantino's

Inglorious Bastards
and
Michael Bay's remake of

Friday the 13th
.
In addition to all of this he has
a good discussion on the adaptation of

Watchmen
.
Batman Begins cast member Liam Neeson has a new film and we have a couple of reviews of it. Is
Taken
worth taking in?
Over at
THE CRITICAL CRITICS
, General Disdain
offers up his opinion on the movie about a former spy who uses his professional skills to rescue his daughter
.
The second post on this film comes from Alexius
who also
takes on
Taken
over at
MOVIE MANIA
.
From
MOVIE MANIA
to
MOVIE MANNY
.
MANNY THE MOVIE GUY
drops in this week with
interviews with the cast and director of

The Mummy: Tomb of the Dragon Emperor
. Manny backs all of this up with a review of the new movie.
The latest Mummy rehash isn't the only cinematic theme park ride starring Brendan Fraser. He also fronts the big McMovie
Journey to the Center of the Earth
.
Does this 3-D movie have a 2-D plot?
Trench knows he's seen the thing. Click on the link over to his site
7 MILES DOWN
and read what he has to say.
For the third time this week,
Alexius shows up with a review of a new film
. For more head over to
MOVIE MANIA
to read Alexius' opinion on the flick.
Keeping things focused on new releases, we now turn to
SEAN KELLY ON MOVIES
where
Sean provides his thoughts on

The X-Files: I Want to Believe

.
I want to believe the film doesn't stink.
Let's step away from what's on the big screen this week and take a gander at some films from forty years ago.
The 1962 Alberto Lattuada film

Mafioso
is covered by Shlomi Ron over at
CAFE PELLICOLA - WINDOW TO FINE ITALIAN CINEMA
. He says the film is "one of those great films you come across and can't help tell everybody about it."
Guy Green's 1965 film

A Patch of Blue
is summarized on Yancey Grantham's site
TOP BLUE BLOG
.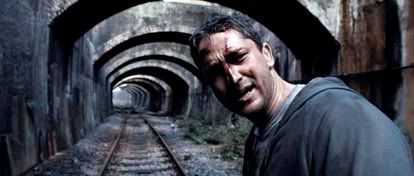 Liz N. thinks
what this world need is more organ-centric musicals
. What the heck is she talking about? Go over to
KWANZOO
and find out.
Like inspiration movies that inspire with their inspiring storylines? If so, Ralph Jean-Paul has the list you've been searching for.
He has a list of the top ten most inspiring inspirational films
. For the list, go to his site
POTENTIAL 2 SUCCESS
.
...and CUT and PRINT!
If you have a movie review, industry advice or commentary why not submit it to The Carnival of Cinema. The Cinema is published weekly and is a great way to get your work seen and read.
Submit your cinema related post

HERE

.


Previous Carnival editions:
Carnival of Cinema Episode 74
Carnival of Cinema Episode 75
Carnival of Cinema Episode 79